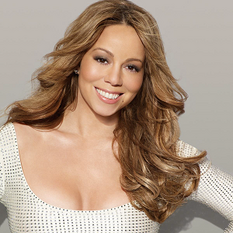 100% is a song by Mariah Carey that was released on February 9, 2010 as a digital download on iTunes and AT&T wireless services. The song was written by Mariah Carey, Crystal Johnson, Jermaine Dupri, and Bryan-Michael Cox.
Background
Edit
The song was originally supposed to be the lead soundtrack single for the 2009 movie, "Precious" where she portrayed the role as social worker, Miss Weiss, but the song was later placed on the "AT&T Team USA Soundtrack" for the 2010 Winter Olympics.
It was also supposed to be on Mariah's now-canceled 13th album\second remix album, "Angels Advocate," but it was never tipped as a single. The song managed to peak at #197 on Billboard's Hot Digital Songs chart.
Ad blocker interference detected!
Wikia is a free-to-use site that makes money from advertising. We have a modified experience for viewers using ad blockers

Wikia is not accessible if you've made further modifications. Remove the custom ad blocker rule(s) and the page will load as expected.