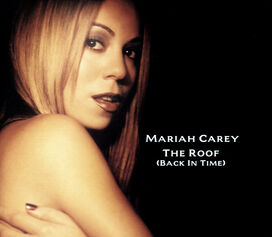 "The Roof" is a song by American singer-songwriter Mariah Carey, taken from her sixthstudio album, Butterfly (1997). It was released as the third single from the album in Europe, on March 20, 1998 by Columbia Records. Like "Butterfly" and "Breakdown", "The Roof" received a limited worldwide release due to Carey's conflict at the time with Columbia. The song was written and produced by Carey and the Trackmasters, and is built around a sample from "Shook Ones part II" by [http:// Mobb Deep]. The song's lyrics recount an intimate roof-top encounter between lovers, and how the memory affects the protagonist. The extended remix features a rap verse by Mobb Deep; both versions were well received by contemporary music critics.
In the music video, Carey is seen in a limousine recounting an encounter she shared on a rainy night. Additionally, past scenes of the event are shown, with Carey caressing her lover at a roof-top party. During the videos climax, Carey open the limou
sines sun-roof and stands in the rain, trying to recapture the moments she shared in the rain. Aside from the Japanese concerts, Carey performed the song live during her Butterfly World Tour in 1998. Due to the song's limited release, "The Roof" did not chart in most major music markets, with the exception of The Netherlands and the United Kingdom, where it peaked at numbers 63 and 96, respectively.
Section heading
Edit
Write the first section of your page here.
Section heading
Edit
Write the second section of your page here.